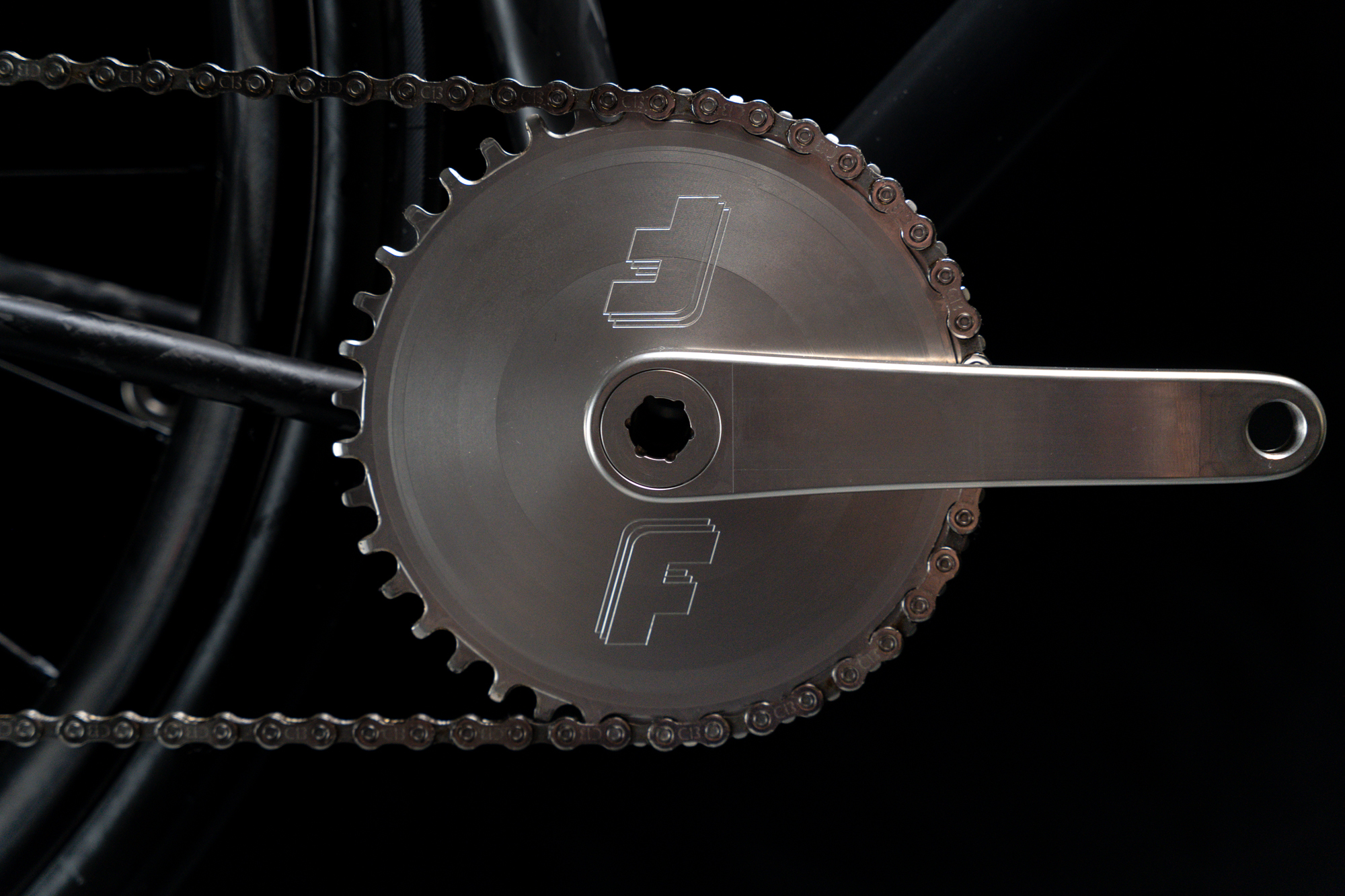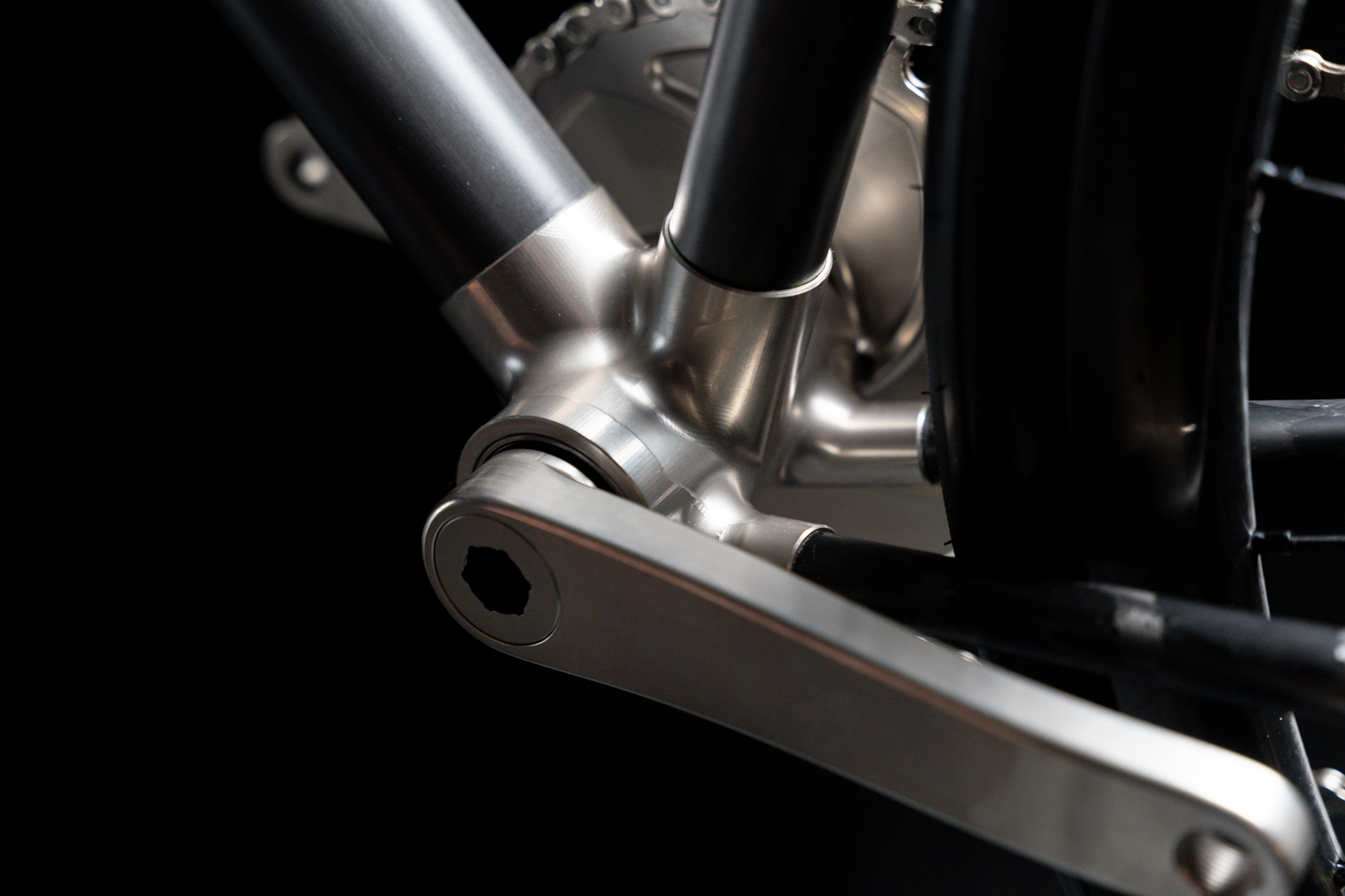 Precision that's not run of the mill.
Our aerospace-certified CNC background allows us to take processes trusted in industries with the highest expectation of accuracy and scale them to craft your bicycle and components from scratch, fast.
Bearings that start aligned, stay aligned.
Most headset cups and bottom brackets are manufactured in a way that gets the job done, but are bound to necessitate performance compromises or fail. Usually both.Our frames do away with both in favour of bearing interfaces machined directly into our frames. We achieve stiff, low resistance bearing assemblies that directly translate to more power transfer, less weight and less bearing maintenance.
One piece to rule them all.
Both our head tube and bottom bracket shell employ a single piece, machined bearing race to ensure exact, consistent alignment of the bearings we use. In the case of our head tube, a custom integrated cable management cap keeps the entire assembly clean. When pairing your frame with our custom cranksets we can guarantee no-headache axial preload.